Why we recommend ID7015 Oak decor paper 4 feet with imported ink
2018-10-25
It is one of the hot-selling products of I. Decor.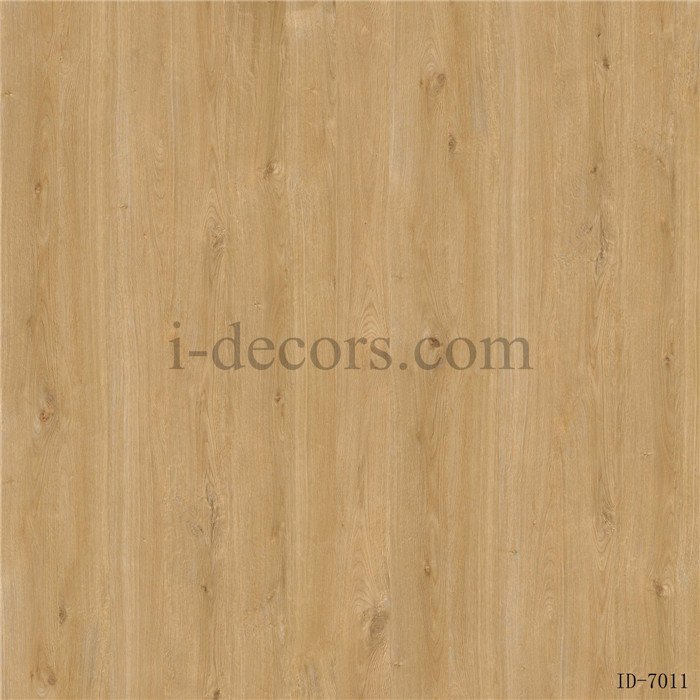 It is designed by using superior and well- selected paper. It has attracted attention with a particular design. I. Decor elaborately designs ID7015 Oak decor paper 4 feet with imported ink to make it in line with industry standards. The adoption of the latest color matching system for different products improves the quality of product. Endowed with color and Luster is simple but elegant, ID7015 Oak decor paper 4 feet with imported ink owns superlative characteristics of anti-dirty. It mainly serves panel furniture, including home furniture and office furniture, laminated flooring, cupboard, HPL etc all kinds of decorative panels. It has obtained ISO9001:2008 standard. It comes with an unconditional guarantee for 1 year(s). We offer customization service to meet your specialized requirements. All your demand can be satisfied at http://i-decors.allweyes.com/12
I. Decor plays an important role in the decorative building materials field. In the course of 18 years of
decorative paper
development, we have entablished a complete sales network. We have been recognized by customers from South-East countries, Middle-East countries and Australia. Our offerings fall into the categories of decorative paper, melamine paper and printing paper. The design of each Idecor product is modern and fashionable. Customized decorative paper can be provided. Idecor products are of various colors.
The management concept of the company: 'To be the best design solution provider for you'. Once you try decorative paper, melamine paper and printing paper, we're sure you'll be back for more! Check back often! http://www.i-decors.com