What makes ID-1013 Fireside Chat Walnut so awesome?
2018-11-17
Among I. Decor's product categories, ID-1013 Fireside Chat Walnut is especially favored by customers.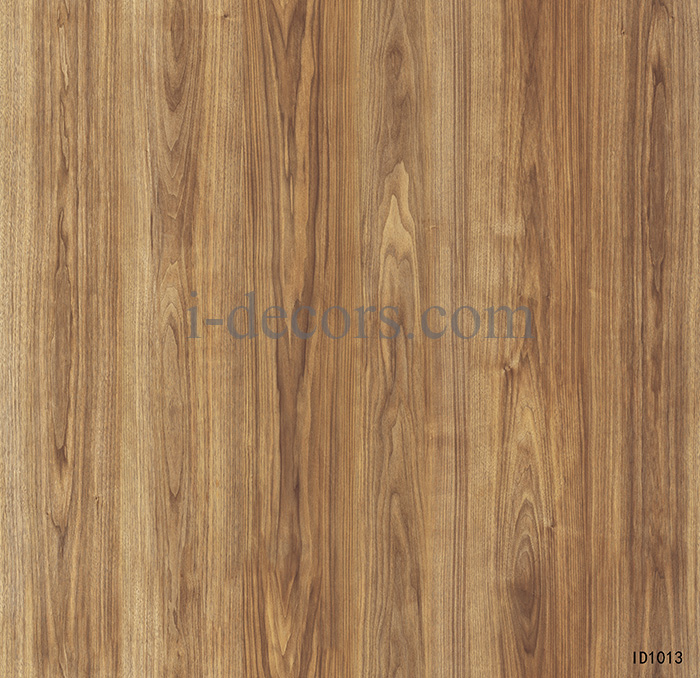 It is designed by using superior and well- selected paper. It has a novel structure design. We have been subject to meeting the industry standard. The latest color matching system for different products improves the quality of ID-1013 Fireside Chat Walnut. Because of color and Luster is simple but elegant, the typical features of ID-1013 Fireside Chat Walnut are anti-dirty. It has been proved that ID-1013 Fireside Chat Walnut can be applied to panel furniture, including home furniture and office furniture, laminated flooring, cupboard, HPL etc all kinds of decorative panels. It has passed a series of international certifications such as ISO9001:2008 standard. For any non-human damage within 1 year(s) after the product is sold, the replacement is free of charge. We offer customized solution to you! Browse through the complete information of ID-1013 Fireside Chat Walnut at http://i-decors.allweyes.com/12.
I. Decor has become a leading enterprise in the decorative building materials industry. We have 18 years of experience in producing
decorative paper
. Our company has a high share in the domestic market, and some products have been exported to South-East countries, Middle-East countries and Australia. I. Decor mainly produces decorative paper, melamine paper and printing paper. The design of each Idecor product is modern and fashionable. Customized decorative paper can be provided. Idecor products are of various colors.
We will hold on to the work guidelines: 'To be the best design solution provider for you'. Contact: http://www.i-decors.com We are sincerely in your service.