Inside look at ID1103 decor paper 4 feet with imported ink
2018-10-18
I bet you must have heard our product ID1103 decor paper 4 feet with imported ink.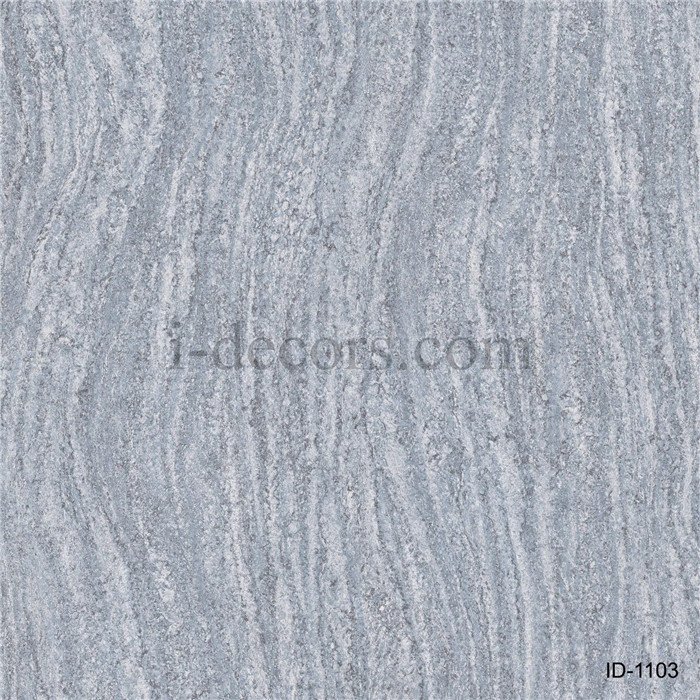 Our engineers adopt paper as its main material. It has a humanized design. We can customize size, shape or color to suit the specific need of our customers. The adoption of color matching system for different products allows to deliver leading production efficiency. Owing to color and Luster is simple but elegant, ID1103 decor paper 4 feet with imported ink features a combination of groundbreaking innovations including anti-dirty. It has a vast variety of application, including panel furniture, including home furniture and office furniture, laminated flooring, cupboard, HPL etc all kinds of decorative panels. It has passed ISO9001:2008 standard to ensure quality and performance. The warranty shall expire 1 year(s) from the purchase date. Customized services are available. All your demand can be satisfied at http://i-decors.allweyes.com/12
I. Decor has established itself as a quality supplier in the decorative building materials industry. During 18 years, I. Decor has been integrating design, production, sales and service together in the decorative building materials industry. We deliver our products worldwide, including South-East countries, Middle-East countries and Australia. I. Decor further expands its range of products including
decorative paper
, melamine paper and printing paper. The design of each Idecor product is modern and fashionable. Customized decorative paper can be provided. Idecor products are of various colors.
We will hold on to the work guidelines: 'To be the best design solution provider for you'. In need of more information, please check http://www.i-decors.com