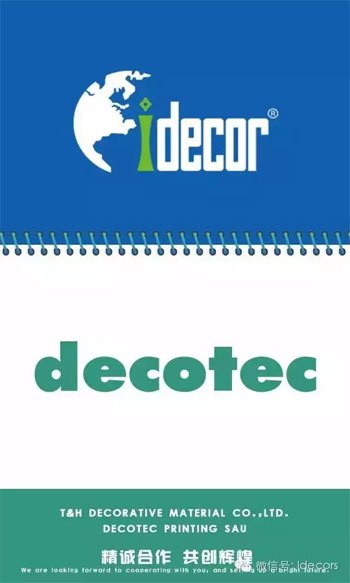 Decotec was founded in 1997 aiming to satisfy our customers needs and provide services to the furniture industry and the laminate flooring industry.
Decotec成立于1997年。多年来我们全心致力于服务家具行业以及复合地板行业,以满足广大客户的需求。  
With a worldwide focus our mind has been to have a large presence in the European market specially Portugal and Spain and also South America, being a reference in the furniture industry. However, step by step we have been positioning ourselves in the competitive market of
printed paper
and today we have a presence on five continents with regular and consolidated customers.
追随世界的焦点,我们的理念被欧洲市场广泛应用,尤其是在葡萄牙、西班牙和南美,已成为家具行业的标志。  
3 Cerruti Production lines up 2220 mm width and 4 bodies gravure printing, plus 2 Giave Lab, 580 up to750 mm width, permits to send different kind of samples such as  baby rolls for customers proof (test), HPL and melamine boards according the new design developments and different trends worldwide.
我们拥有3条宽幅达到2220mm的4色印刷生产线。而且我们的两所实验室,处理宽幅从580mm至750mm,可根据新产品设计开发和国际潮流趋势做出各种不同的样品以供客户测试,如卷样,防火板,三氨板等。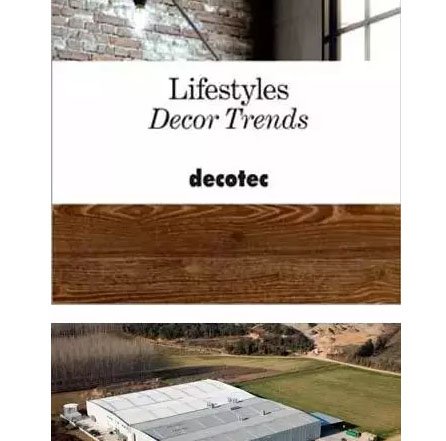 公司理念
源于大自然,保护大自然。
Coming from nature, protecting nature.
我们的价值来源于为您创造的价值。
Our value comes from the value we created for you.  
集团介绍 Group Profile  
天元汇邦集团是一家专业从事人造板饰面材料的研发,生产及销售的企业。 旗下拥有6家子公司,分别是佛山市天元汇邦装饰材料有限公司,杭州天元诚达装饰材料有限公司,丽旺居家具有限公司,佛山市南海天元茂新新材料有限公司,郑州天元汇锦装饰材料有限公司,佛山市天元爱迪进出口贸易有限公司。集团目前拥有全自动凹版印刷线25条,年产830mm~2130mm幅宽的高档印刷装饰纸1.4万T,薄页纸45,00万㎡,具备欧洲标准的卧式浸渍生产线12条,年产装饰胶膜纸1.4亿㎡; PVC及PP,生产能力8,50万M/年。集团年产值达5亿元以上。
T&H Group is specialized in R&D, manufacture, and sales of decorative material for artificial board surface. We own 6 branch companies in China, which are Foshan T&H Decorative Material Co., Ltd., Hangzhou T&C Decorative Material Co., Ltd., Li Wang Ju Furniture Co., Ltd., Foshan Nanhai T&Y Master New Decorative Co. Ltd, Zhengzhou T&J Decorative Material Co. Ltd., I. Decor Exp.Imp Co., Ltd. The group own 25 lines of auto gravure printing, production width from 830mm to 2130mm with annual output of 14,000 tons, with finish foil output of 45,000,000 square meter; 12 lines of Europe standard advanced horizontal impregnating equipments produce 140,000,000 square meters per year in width from 830mm-2300mm; annual output of PVC and PP film 8,500,000 liner meters. Total annual outcome value of the group have been more than USD 83,000,000.
关于合作
About Cooperation
1、品牌共享:双方各自的品牌Decotec、I-DECOR在市场上可共同使用和推广
Share the brand: We share and promote the both brand name Decotec and I-DECOR in the market.
2、市场共享:双方各自的市场网络同时为双方公司提供服务
Share the market: We share the market network for both sides
3、技术共享:双方定期互派技术人员到双方公司进行技术交流合作
Share the technology: We communicate the technology by sending technicians periodically to factories of both sides.
4、设计共享:双方开放各自的设计和知识产权,做到同一设计在双方工厂(西班牙、中国)都有印刷版辊
Share the design: We share the design and intellectual property, and keep the same design both in the factories of China and Spain.
5、制造共享:下游客户可依据自身的定位及产品性价比要求,自由选择同款设计在西班牙或中国制造
Share the manufacture: Customer can choose the very design to be produced by China or Spain factory.