Essential things about ID-7019 European Oak
2018-11-19
ID-7019 European Oak has won high attention and praise from customers.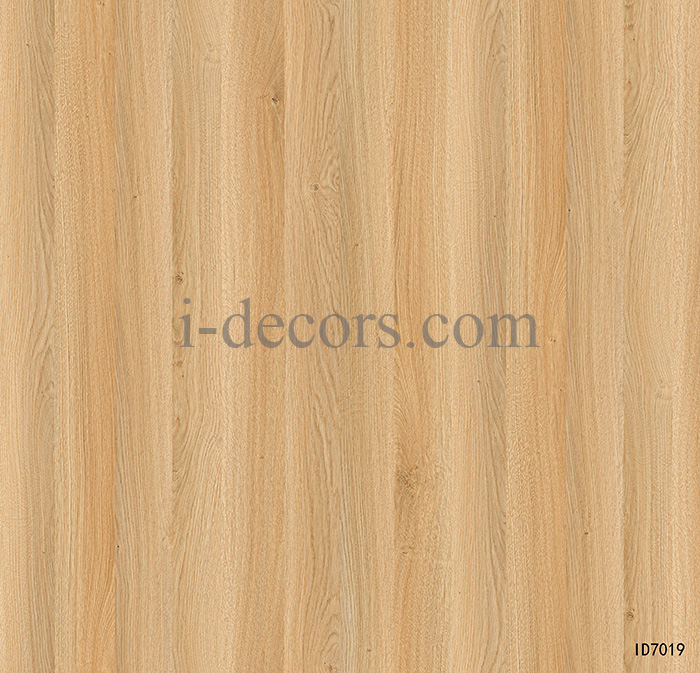 paper is the indispensable material in its production. It is well designed. It is designed based on customer's requirement. The latest color matching system for different products improves the quality of ID-7019 European Oak. Relying on color and Luster is simple but elegant, it features anti-dirty. It mainly serves panel furniture, including home furniture and office furniture, laminated flooring, cupboard, HPL etc all kinds of decorative panels. It has received ISO9001:2008 standard certification. This product's warranty period is 1 year(s) from the purchase date. We offer customization service to meet your specialized requirements. Click here to see more information about ID-7019 European Oak: http://i-decors.allweyes.com/12
I. Decor is a key supplier and important strategic partner of many well-known groups in the decorative building materials industry. I. Decor has engaged itself in the decorative building materials industry for 18 years. We have been in business trade with many foreign countries like South-East countries, Middle-East countries and Australia. We are constantly making progress to add new innovations to our product range:
decorative paper
, melamine paper and printing paper. The design of each Idecor product is modern and fashionable. Customized decorative paper can be provided. Idecor products are of various colors.
'To be the best design solution provider for you' is our purpose that unites all of us. We are always here to answer all your questions. Contact us: http://www.i-decors.com