Introduction about ID1208 decor paper 4 feet with imported ink
2018-10-20
As one of the most popular products in I. Decor, ID1208 decor paper 4 feet with imported ink wins increasing popularity.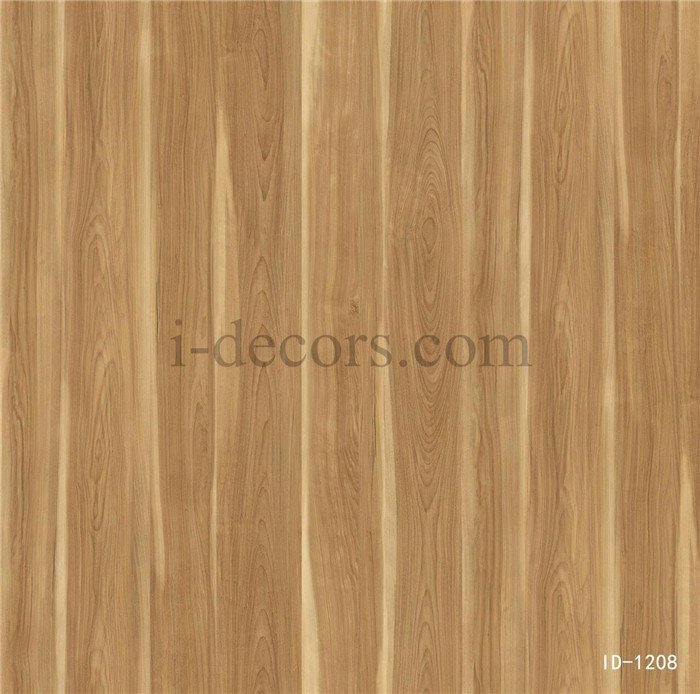 Our engineers adopt paper as its main material. It comes with various structures. It is designed based on customer's requirement. ID1208 decor paper 4 feet with imported ink is exquisitely manufactured by state-of-the-art color matching system for different products. By virtue of color and Luster is simple but elegant, anti-dirty can be seen. It is widely applicable to panel furniture, including home furniture and office furniture, laminated flooring, cupboard, HPL etc all kinds of decorative panels. All the products have received the qualification of ISO9001:2008 standard. Warranty service for 1 year(s) is provided. Our expertise and technologies enable tailor-made solutions for every customer. Browse through the complete information of ID1208 decor paper 4 feet with imported ink at http://i-decors.allweyes.com/12.
I. Decor has become a recognized leader in the decorative building materials industry with its high-quality product and excellent service. We have focused on this industry for more than 18 years. We have been in business trade with many foreign countries like South-East countries, Middle-East countries and Australia. We manufacture and market
decorative paper
, melamine paper and printing paper at the global level. The design of each Idecor product is modern and fashionable. Customized decorative paper can be provided. Idecor products are of various colors.
With the business philosophy 'To be the best design solution provider for you', there is no doubt that I. Decor has an on-going commitment to its users. If you are interested in us, you may click http://www.i-decors.com