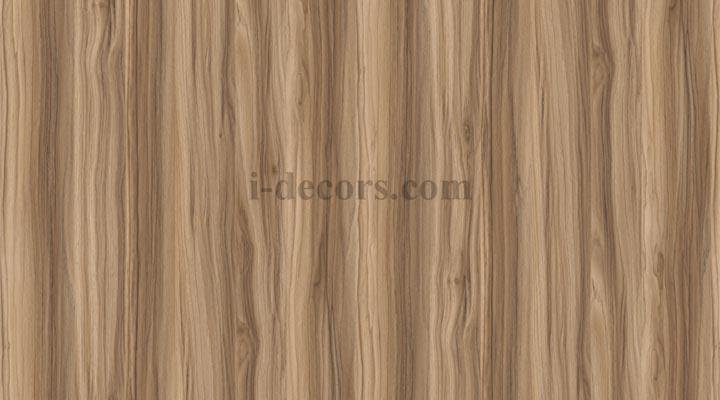 Teak Wood
Code:48071-13
Burmese Teak (Teak Wood). Teak is a tropical tall and broad-leaved trees in Myanmar, with gloss for the best teak oil, uniformity wood color, straight texture. From the point of view teak texture obvious with ink lines and oil spots, ink lines in a straight line distribution, the more detailed the more representative of oil, the higher and better quality, the elder the age, the higher density. Due to the pressure and irregular growth rings distortions presented, after cross saw cut, pattern is delicate and beautiful. Design is from the density drawn lines and ruled lines,between the mountain and the rationale coupled with color contrasts, enrich the perfect interpretation of teak characteristics, enhance the black line of its noble.

Application Recommended: customized wardrobe, suite furniture

Color matching:

Mix with light yellow makes simple and elegant, and comfortable.

Mix with brown makes stable and simple.

Material specification:

Decorative paper grammage: 81g/m2
PVC Thickness: 0.14mm

Steel plate surface and PVC Surface: Crystal Surface
Steel plate factory: Huamei Plate Code: 1919
What is Golden Twenty
Golden Twenty -- We pick up 20 popular designs and colors for wardrobe, and keep it in stock of melamine paper and PVC film, retail would be available. So as to lower the risk of keeping stock at customer end. Meanwhile, with the color matching system, we keep the same color for melamine paper and PVC film, make a easy matching for different furniture.