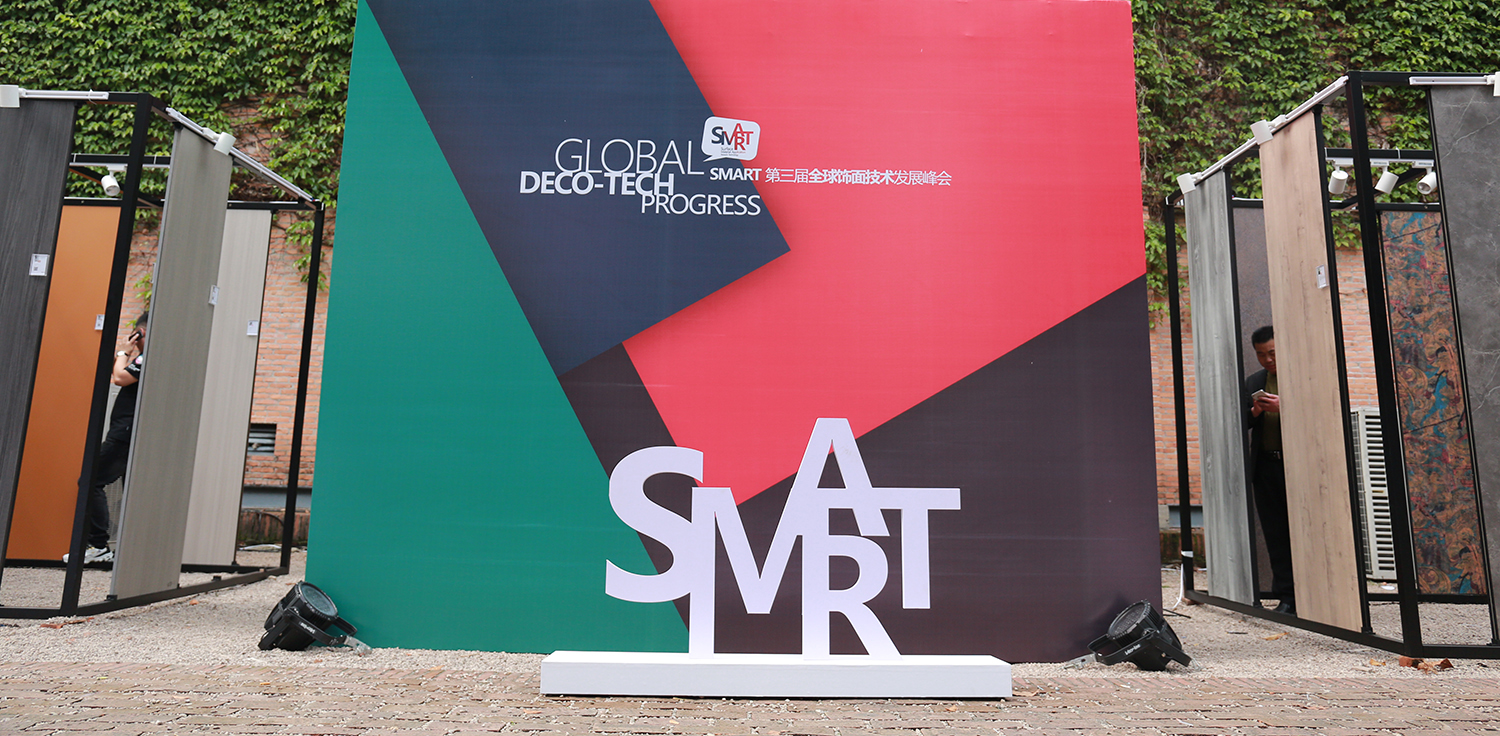 The 3rd Global Deco-tech Progress Summit was hold in Guangzhou Redtory on 27th March, 2019. The summit, also called SMART (representing surface, material, application, research and technology), is organized by AHLSTROM MUNKSJÖ, T&H, HUAMEI, LIAMAX and IMACO, aiming to connect the international community and collect driving force for manufacture development of China.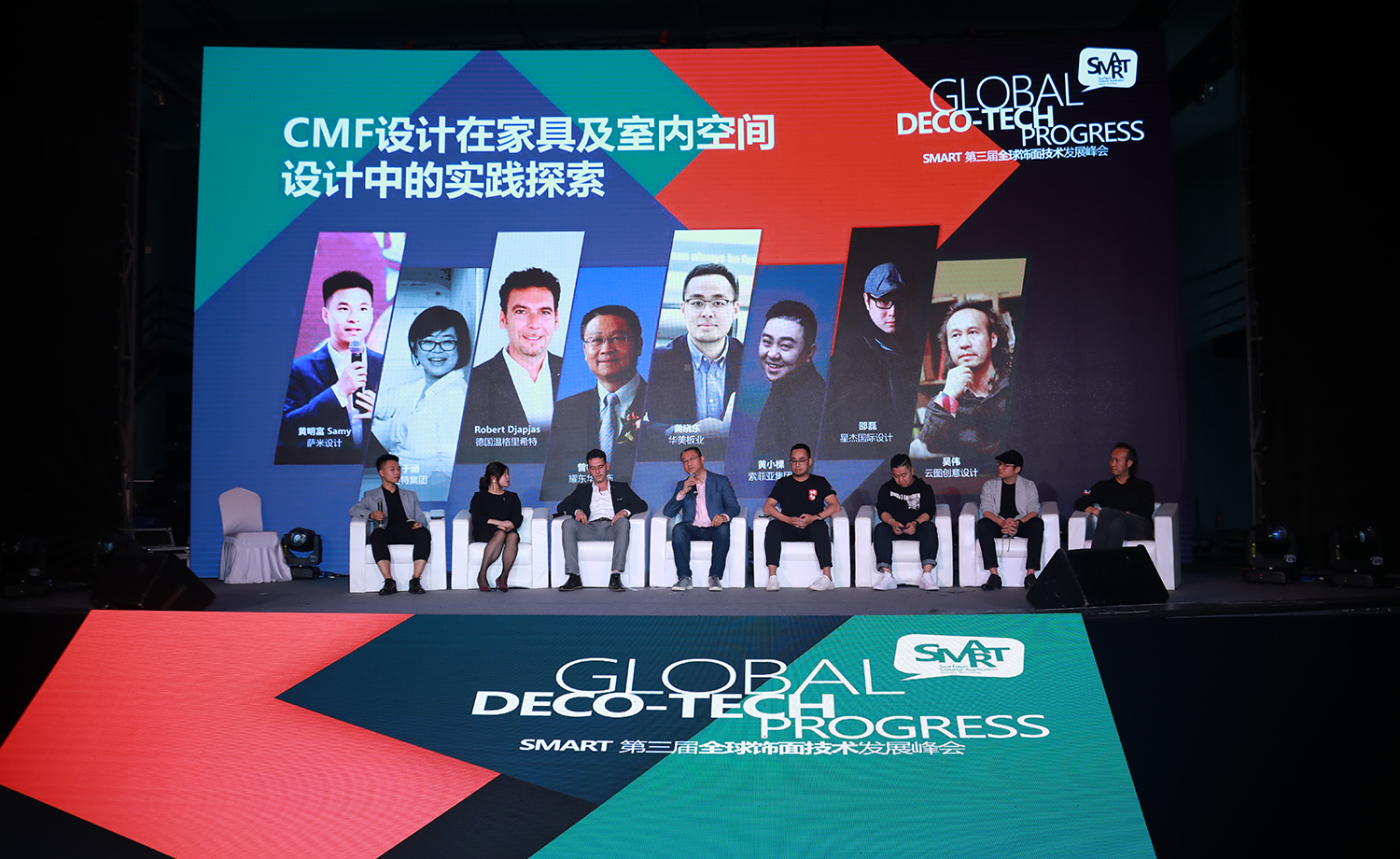 Mr. Sebastien Alaine (Sales Vice President of Ahlstrom-Munksjo Germany Holding GMBH), Mr. Xu Huan (CEO of Hangzhou Huancai Technology Co., Ltd), Mr. Joachim Voigt (sales manager of Wemhoener Surface Technology GMBH & Co., KG), Mr. Jordi Martin (Design Director of Decotec Printing S.A) and Mr. Peng Liang (Deputy Director of Design Committee of China Furniture Association) are invited to give a speech on industrial trend, simulation technology, hotcoating technology, design development process and new trend of Chinese style furniture, to give us a professional whole view of decor industry.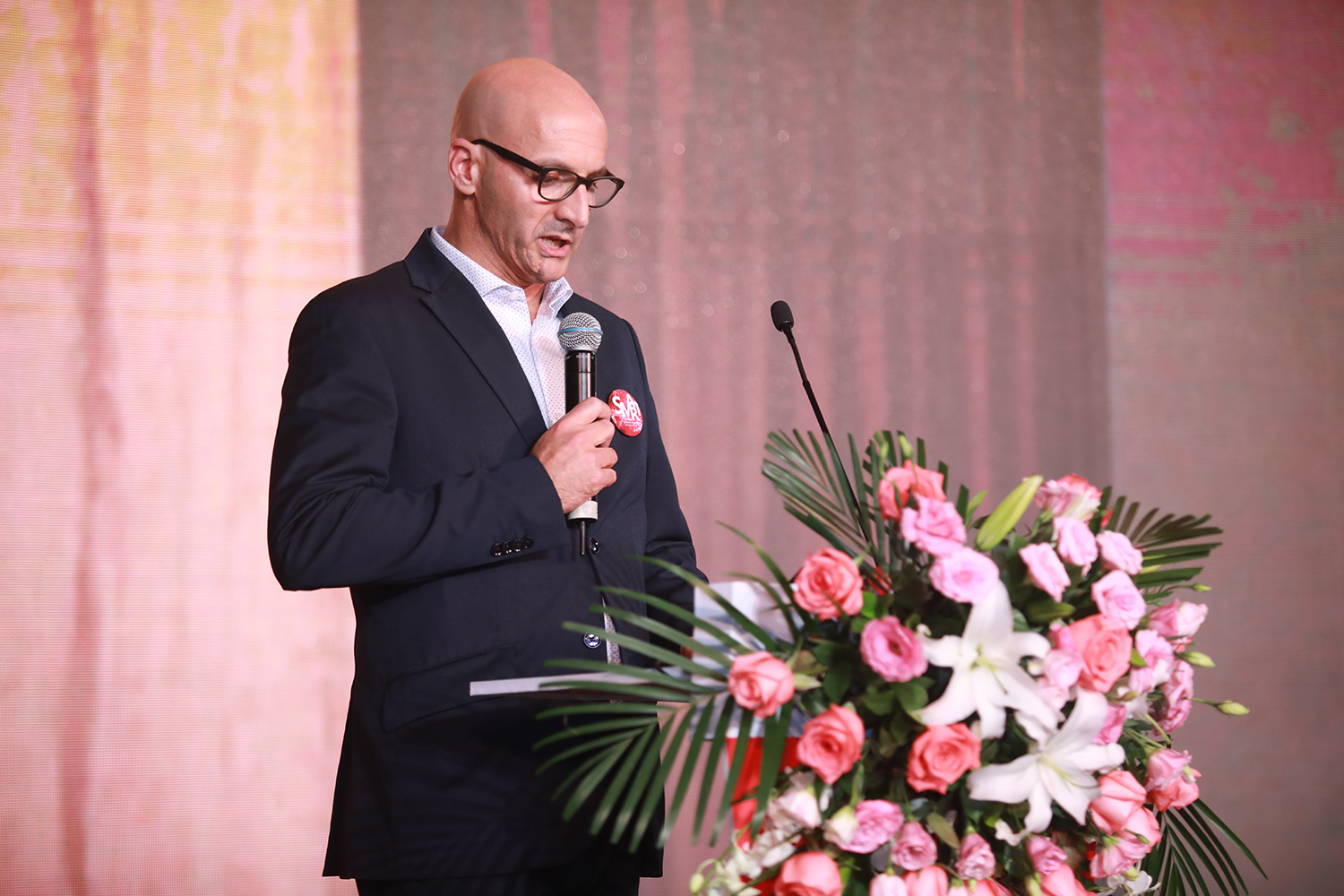 The picture above shows Mr. Jordi Martin, Design Director of Spain DECOTEC Printing Co., Ltd. (A TOPPAN COMPANY ), sharing the process of design, development and conception.