A trip to CHINA of Decotec and Finsa
March 26th,2018, Decotec and Finsa of Spanish visited our company and workshops.
Meamwhile,receptionists introduced them about our products , including prited decorative paper,melamine impregnated film,finish foil,decorative panel,
PVC film and PET hot transfer film , rotogravure pringting lines and horizontal impregnation lines,warehous and testing center etc.
We decided to establish deeper long term cooperation and development with each.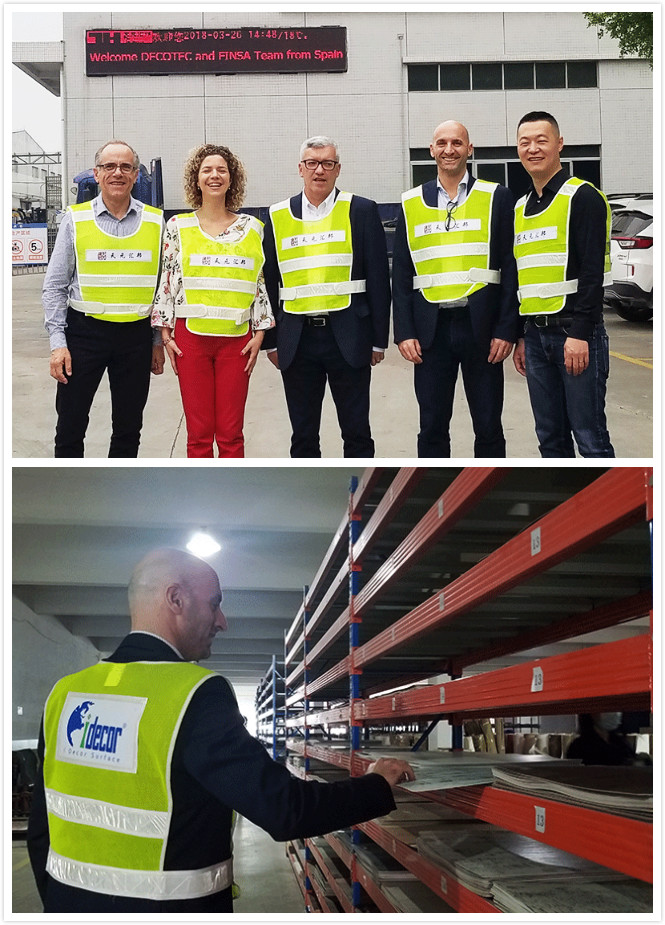 2016,we started the cooperation with Decotec Spanish.Flying Horse series,which was developed specially for
Chinese Market.In March 27th,2018, Decotec brought the oridinal series of the Spanish Flying Horse at
the YueJiang halls of PaZhou Westin,GuangZhou,which got complete success.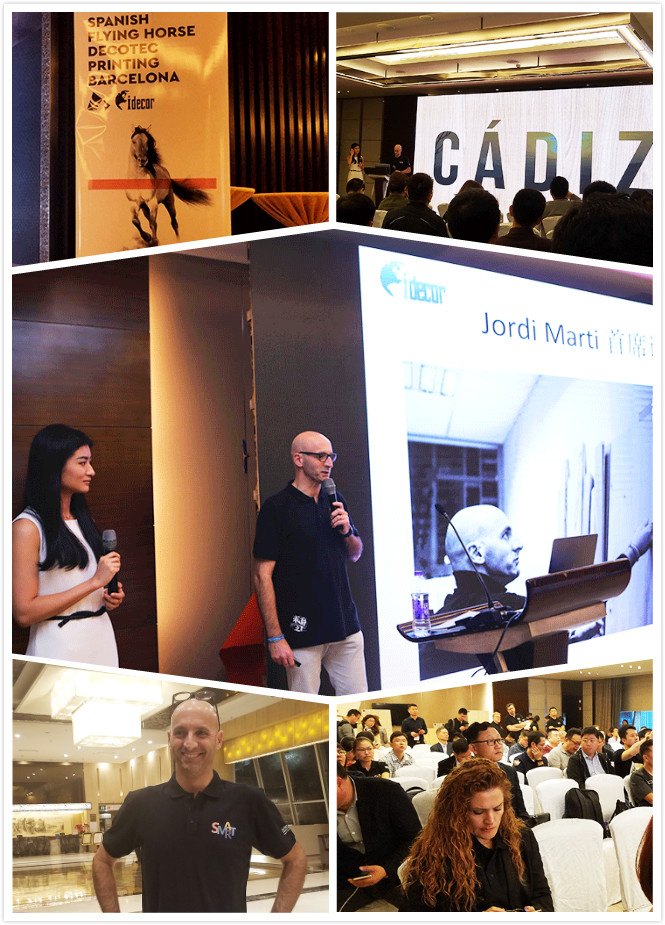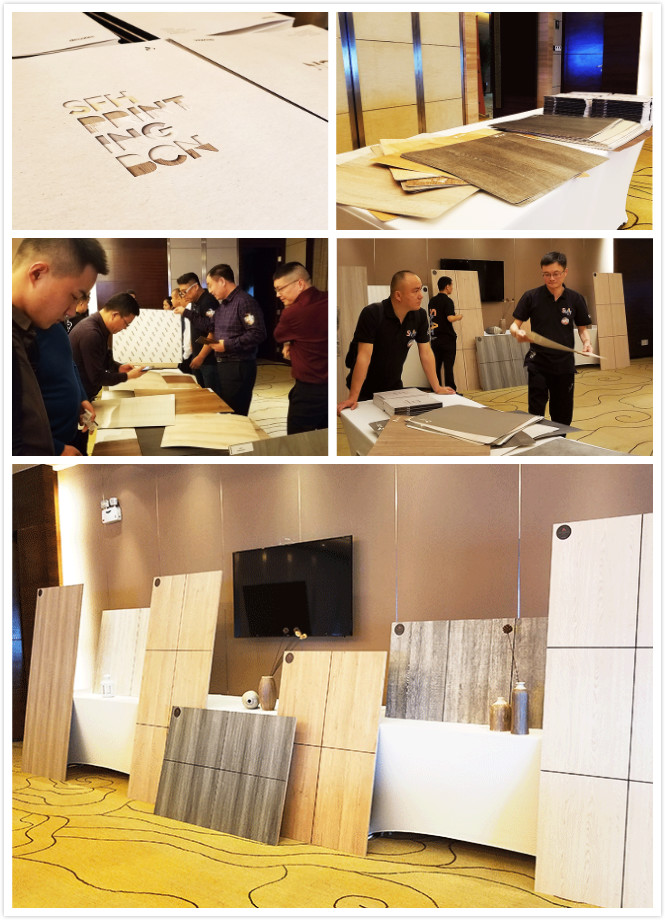 I.Decor and Decotec will work together to create high quality of life for you .