源自西班牙的精品设计
05 VALENCIA 华伦西亚
Decotec西班牙飞马
This distressed oak finish is inspired by reclaimed materials which are thus given a second life. The aim is to reveal the wood underneath the white paint. This model has great personality, with a certain nostalgia for experiences and travels to the story of each corner.
Este roble decapado se inspira en la recuperación de materiales ya utilizados de los cuales se les quiere dar una segunda vida, el objetivo es descubrir la madera que quedaba bajo la pintura blanca. Mucha personalidad en este modelo, con una cierta añoranza de vivencias y viajes hacia la historia de cada rincón.
仿古打磨的橡木表面是受到再次利用的材料的启发,从而给予其二次生命,旨在于展示白色油漆下的木制品。设计被赋予了伟大的人格,具有一定的怀旧体验, 贯穿故事的每一个角落。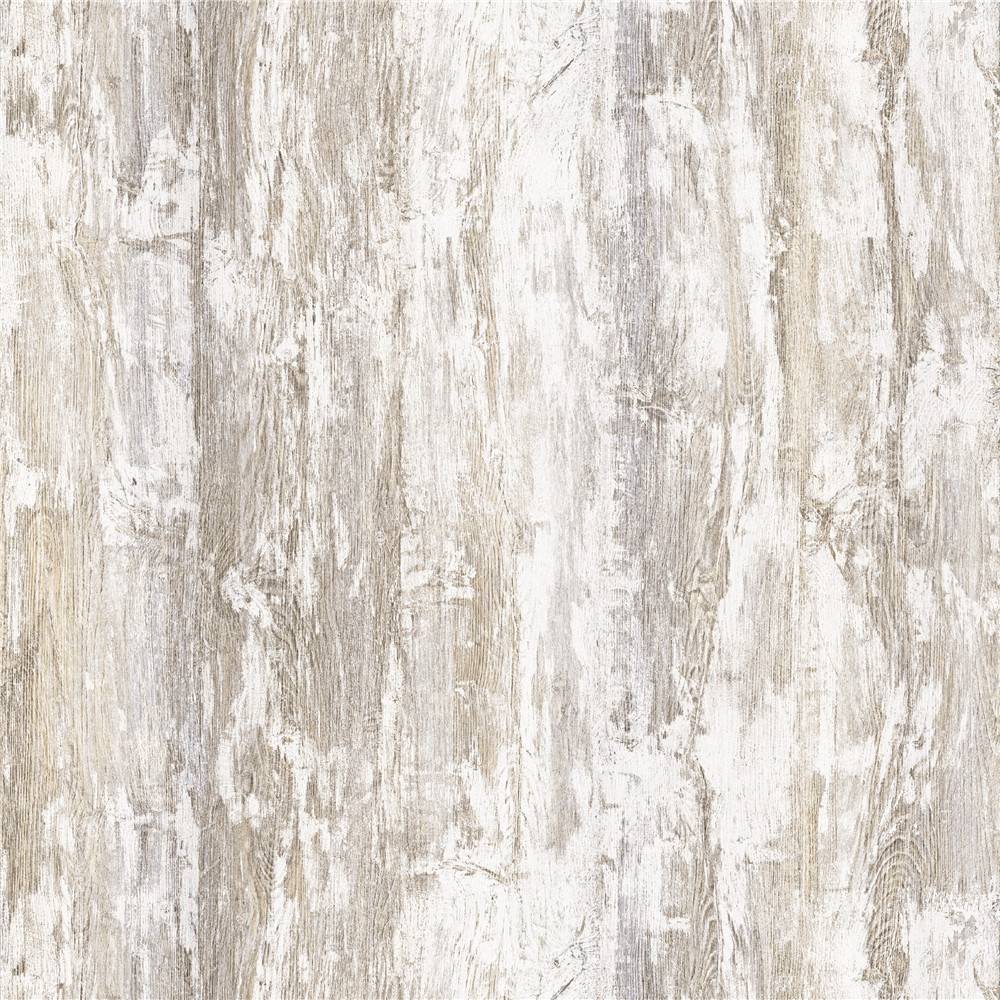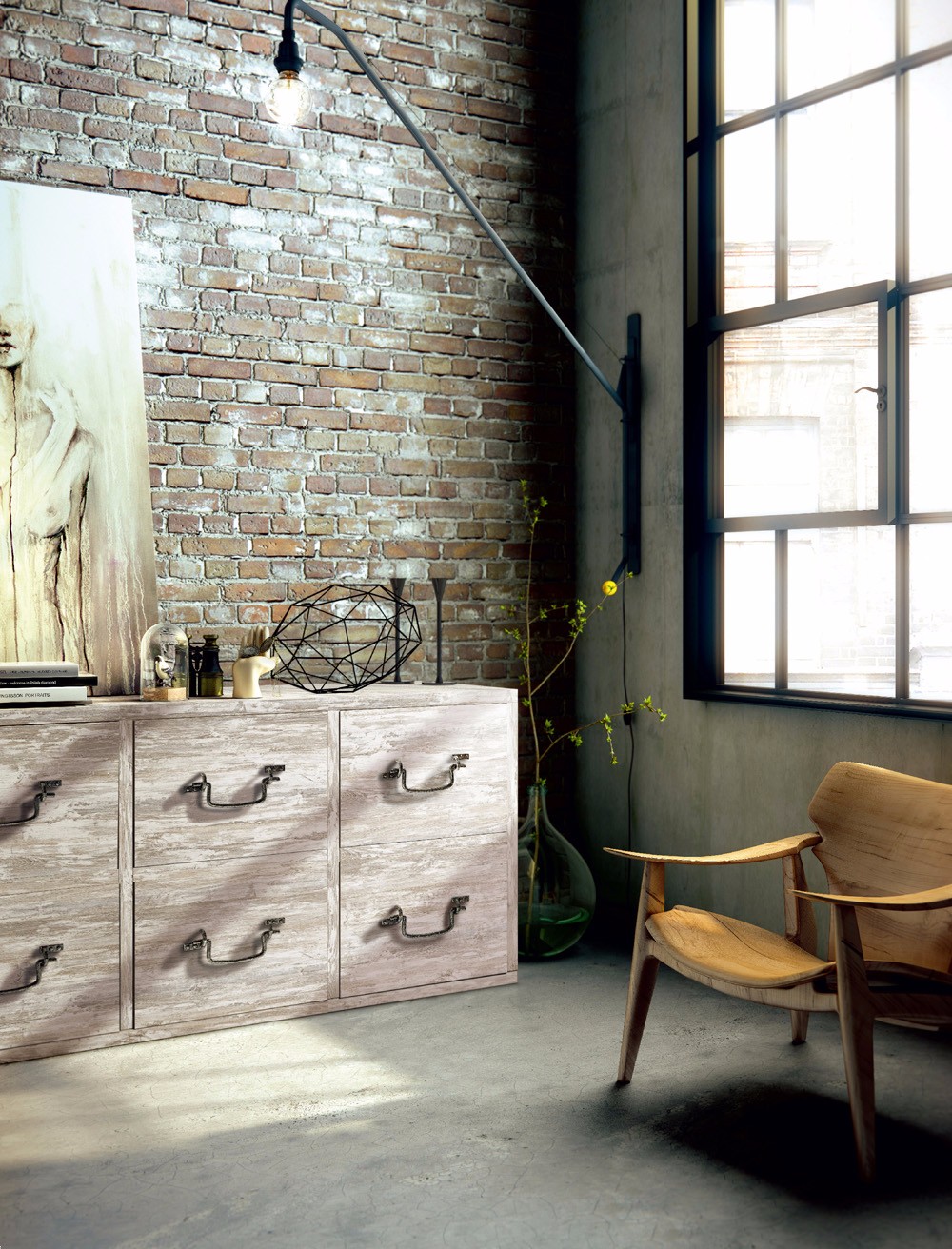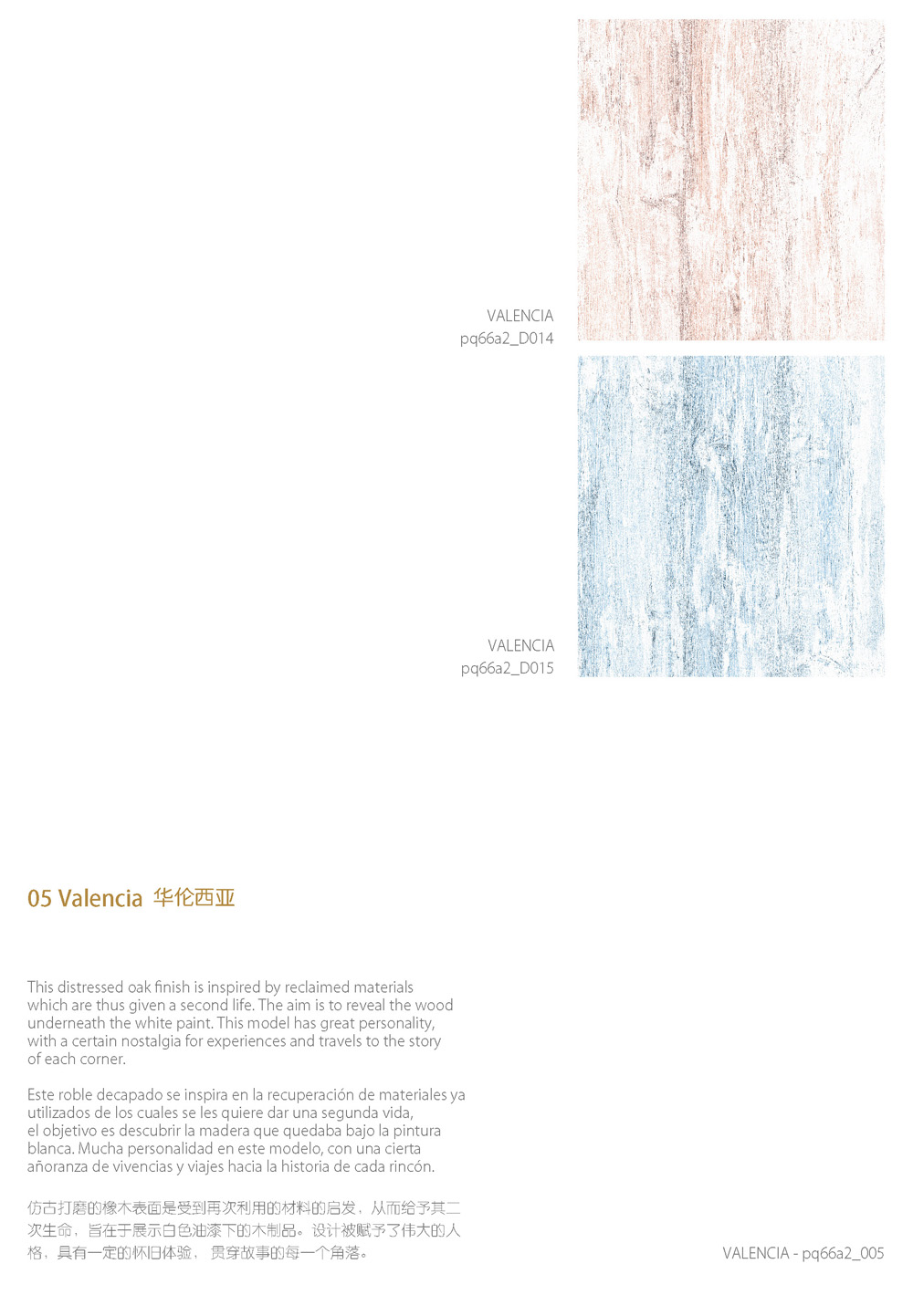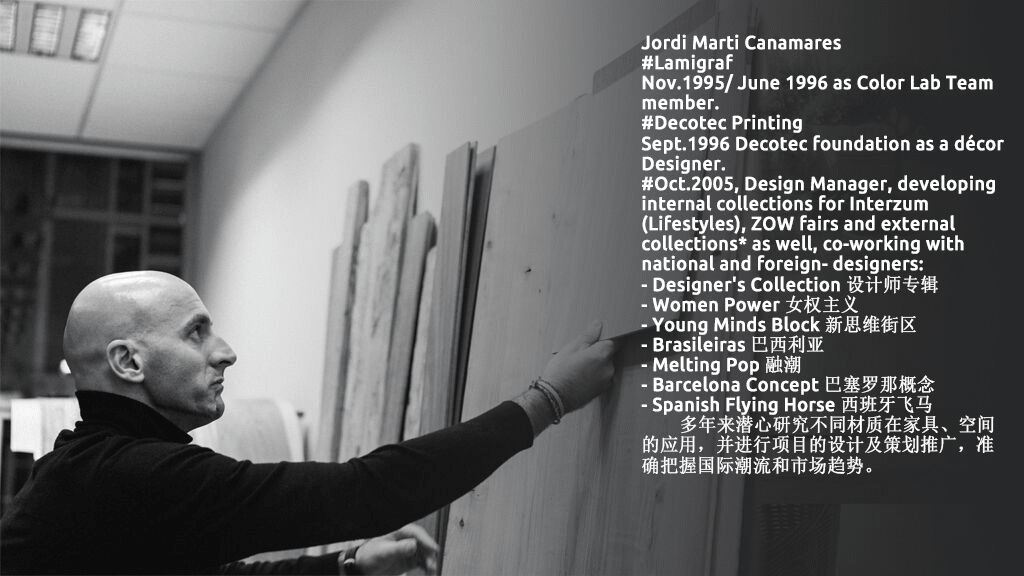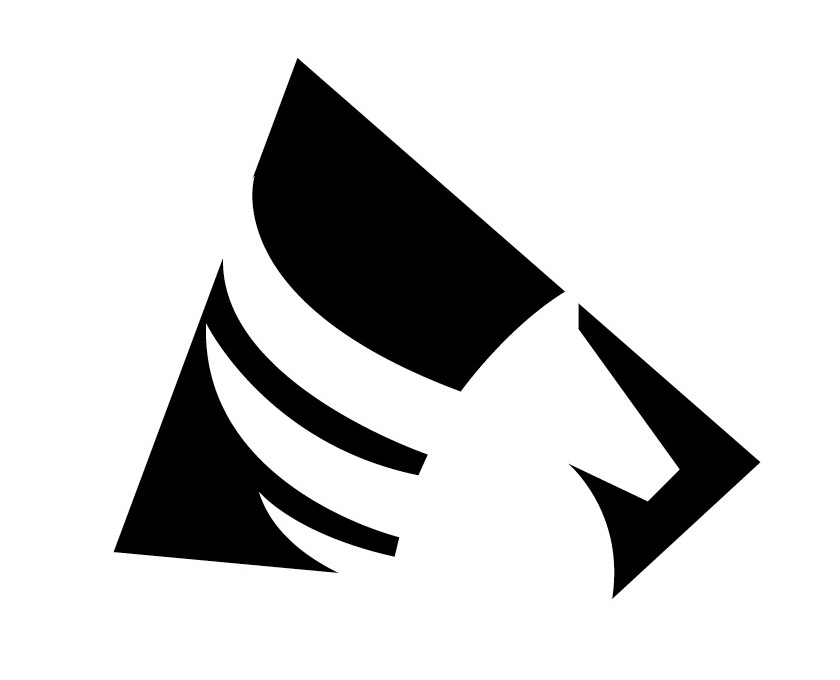 西班牙飞马

SPANISH FLYING HORSE

西班牙风与中国风的邂逅,恰似冶炼的合金,各取其精髓,融合满腔力量与精湛技艺,质量,不言而喻。欧洲风格与西班牙设计搭载飞马翱翔,只为遇见最有品味的你。
When Spain and China come together in a project, they bring out the best in each other and blend into an alloy full of strength and multiplied skills, of combined quality and responsiveness. And they let European style and Spanish design fly away, on a ride to meet a demanding Chinese customer with European tastes.