源自西班牙的精品设计
04 LUGO 卢戈
Decotec西班牙飞马
This model is characterized by its fine pore mixed with the typical ray flecks of oak wood and very slight cracks. These features combine into an elegant and sober composition. Atmospheres for calm and reflection, and meeting spaces, which help us to
escape from everyday stress. Este modelo está caracterizado por un fino poro mezclado con los espejuelos característicos del roble y ligerísimos cracks. El producto resultante ofrece una combinación sobria y elegante. Entornos de calma y reflexión, y espacios de encuentro, que nos ayudan a evadirnos del stress cotidiano.
此设计的特点是其细孔与橡木的典型光斑点和极其轻微的裂纹混合在一起。这些特点融合成为优雅、稳重的一体,为平静、反思及会议空间营造了气氛,有助于远离日常压力。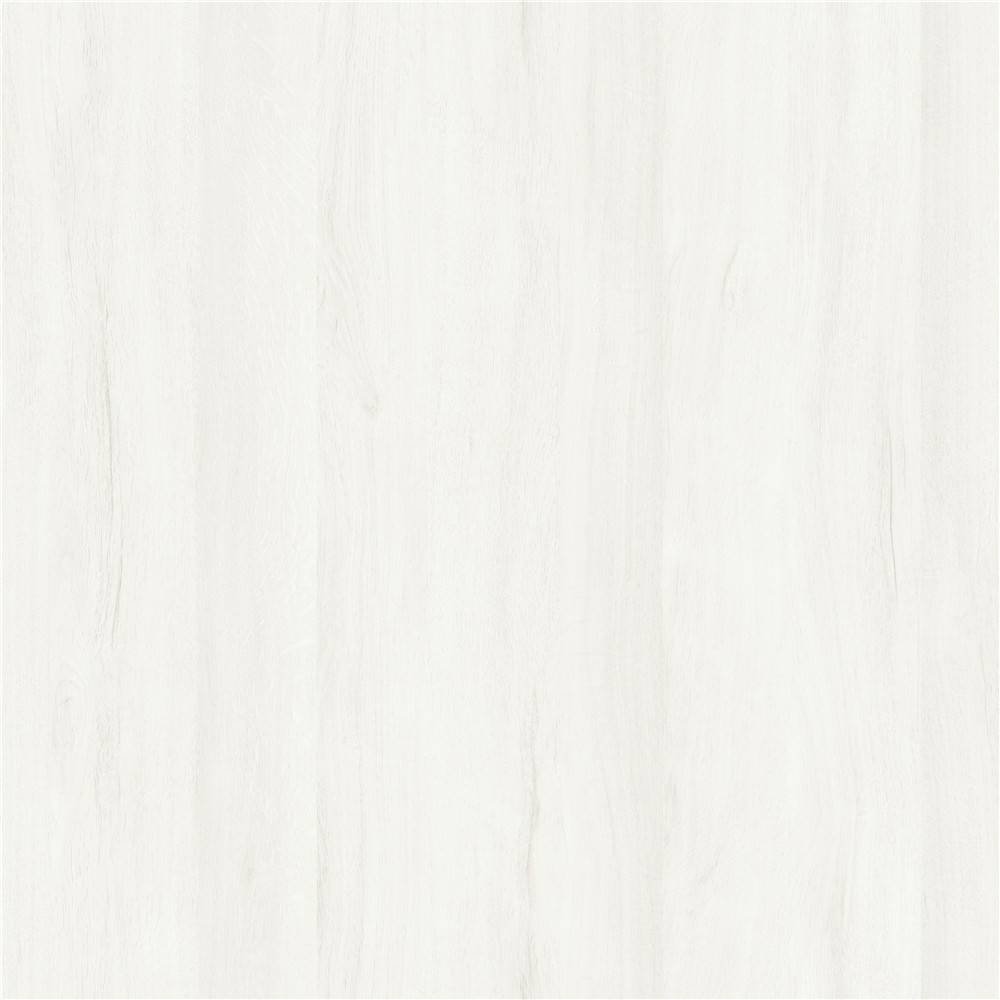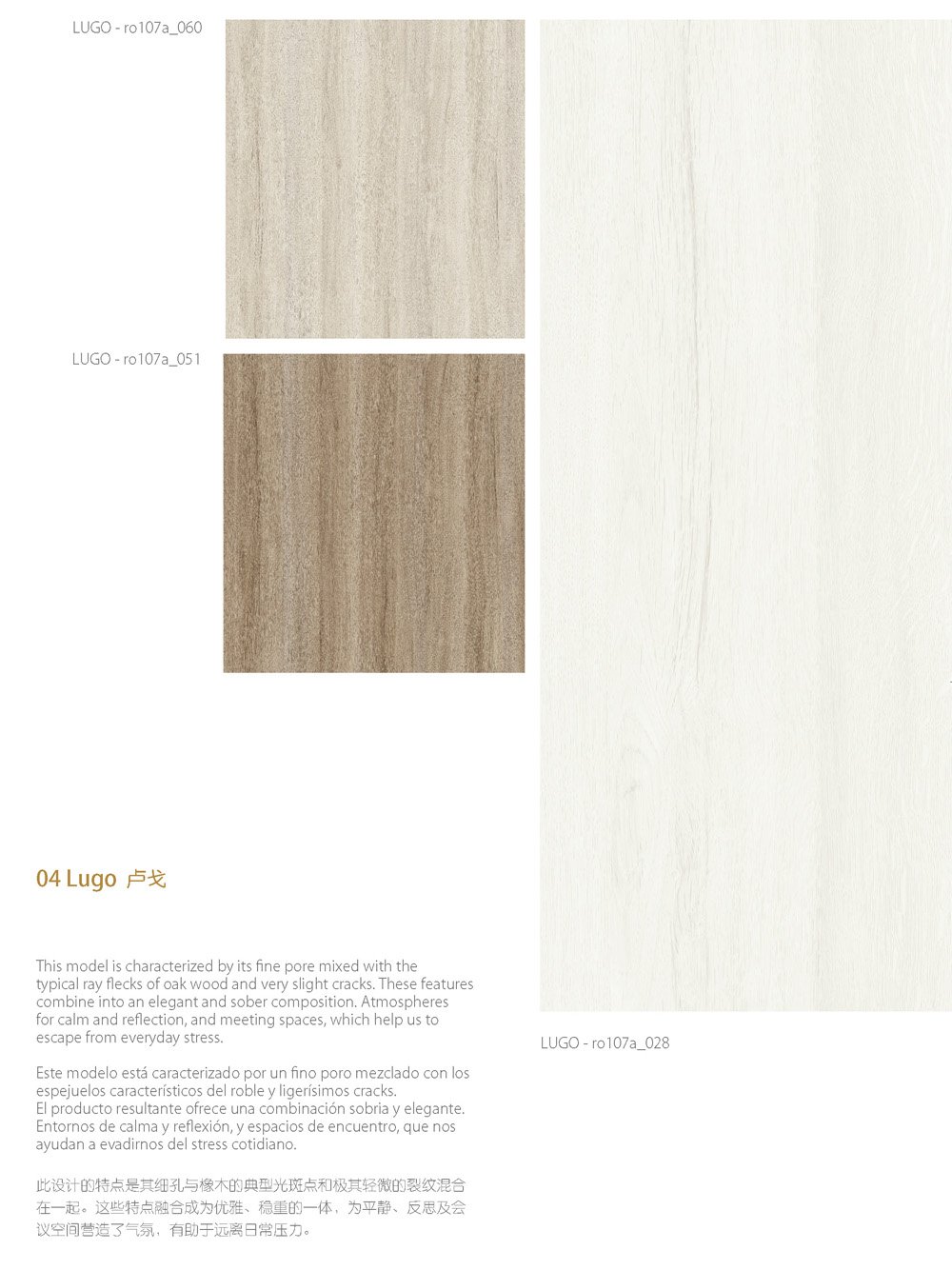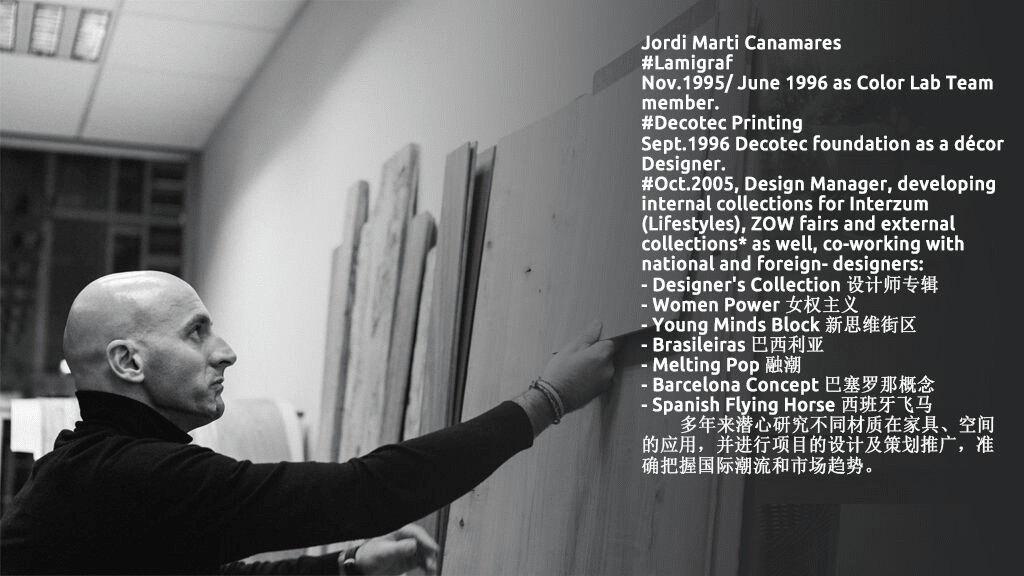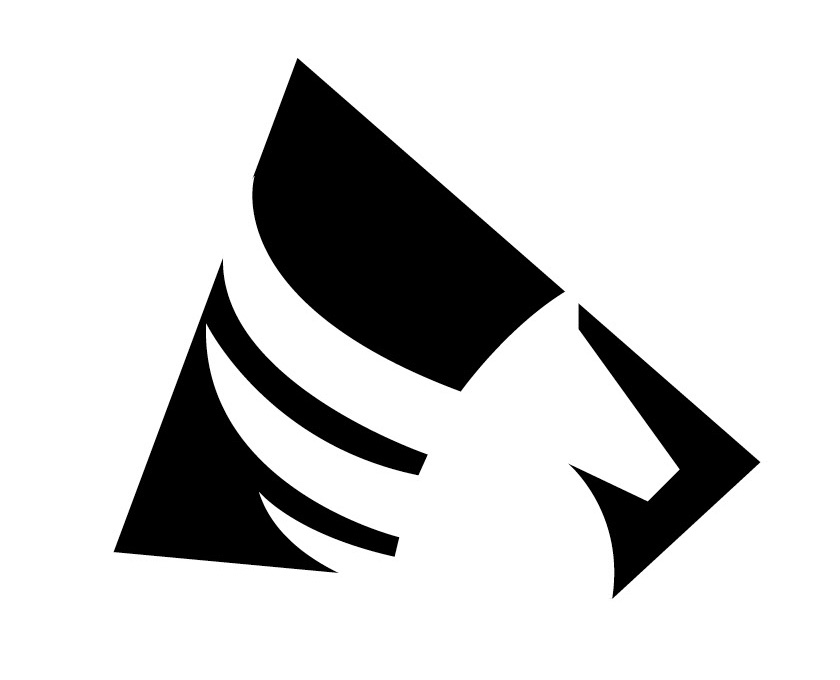 西班牙飞马

SPANISH FLYING HORSE

西班牙风与中国风的邂逅,恰似冶炼的合金,各取其精髓,融合满腔力量与精湛技艺,质量,不言而喻。欧洲风格与西班牙设计搭载飞马翱翔,只为遇见最有品味的你。
When Spain and China come together in a project, they bring out the best in each other and blend into an alloy full of strength and multiplied skills, of combined quality and responsiveness. And they let European style and Spanish design fly away, on a ride to meet a demanding Chinese customer with European tastes.