源自西班牙的精品设计
03 ALICANTE 阿里坎特
Decotec西班牙飞马
This design is the brother of the number 02 in this collection, 02 Toledo, but softer and in whiter shades. The pore is more evident in this version, but it is likewise a design defined by a splinted structure. With ray flecks, knots and cut cathedral patterns, it is an elegant oak finish.

Este diseño es hermano del modelo numero 02 de esta colección, 02 Toledo, pero más softy y coloraciones más blancas. En esta versión se nota más el poro, pero igualmente es un diseño marcado por una estructura entablillada. Con espejuelos, nudos, catedrales entrecortadas, es un roble elegante.
正如其名字所示,它与此系列02号的原形是一样的,但更为柔软,呈现更加洁白的阴影。其中的孔隙更加明显,但同样它具有清晰的木纹结构的设计。它拥有着典雅的橡木表面,带着光斑点、结疤和刨切大山纹的图案。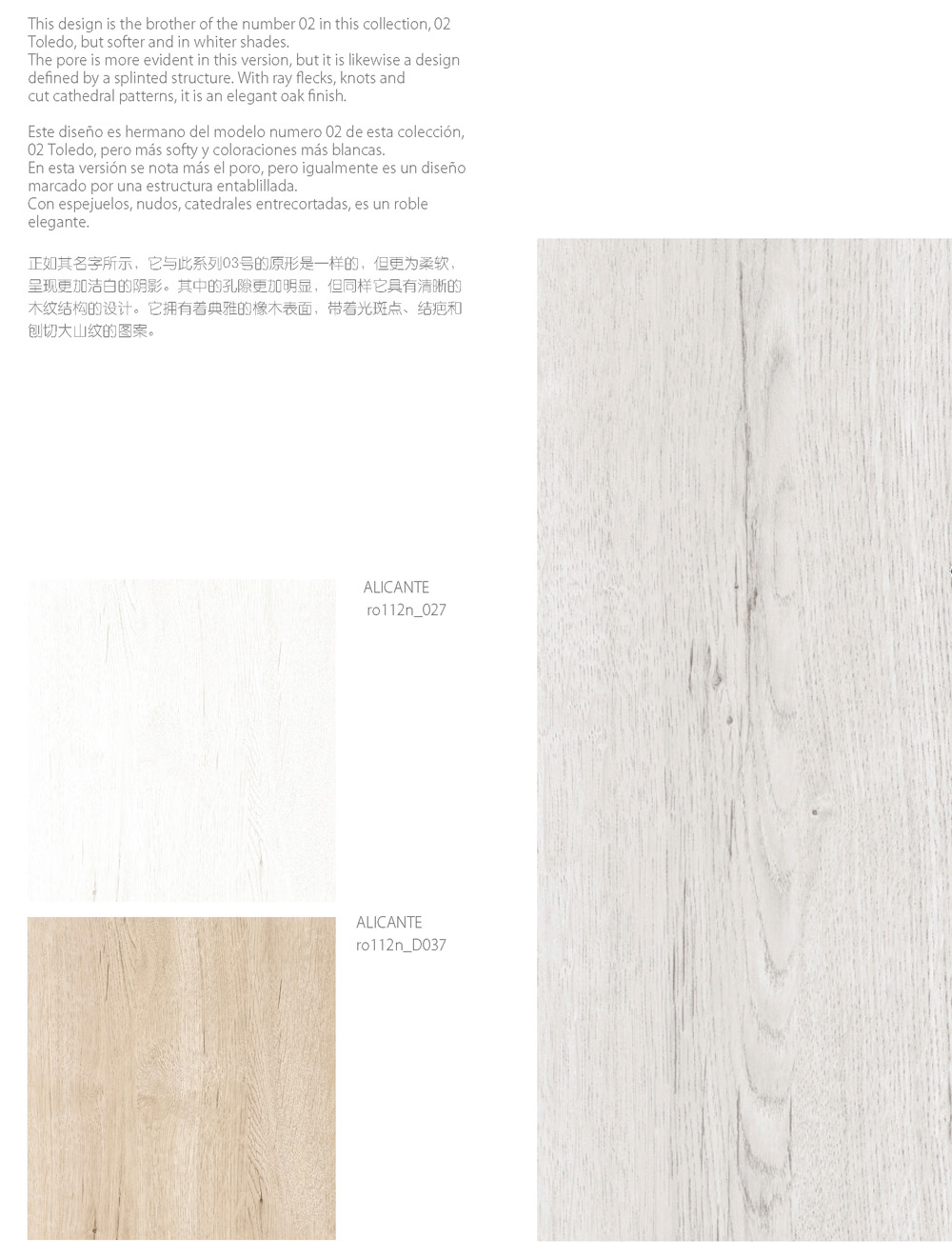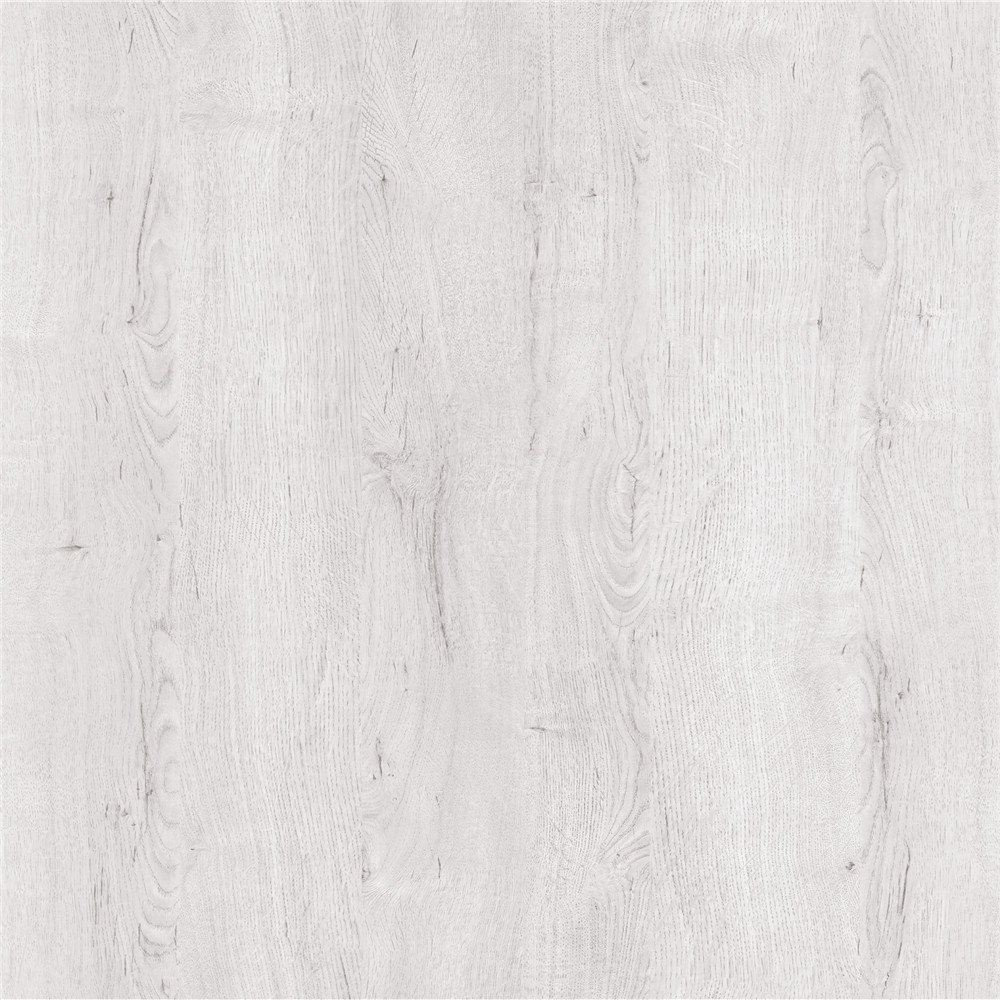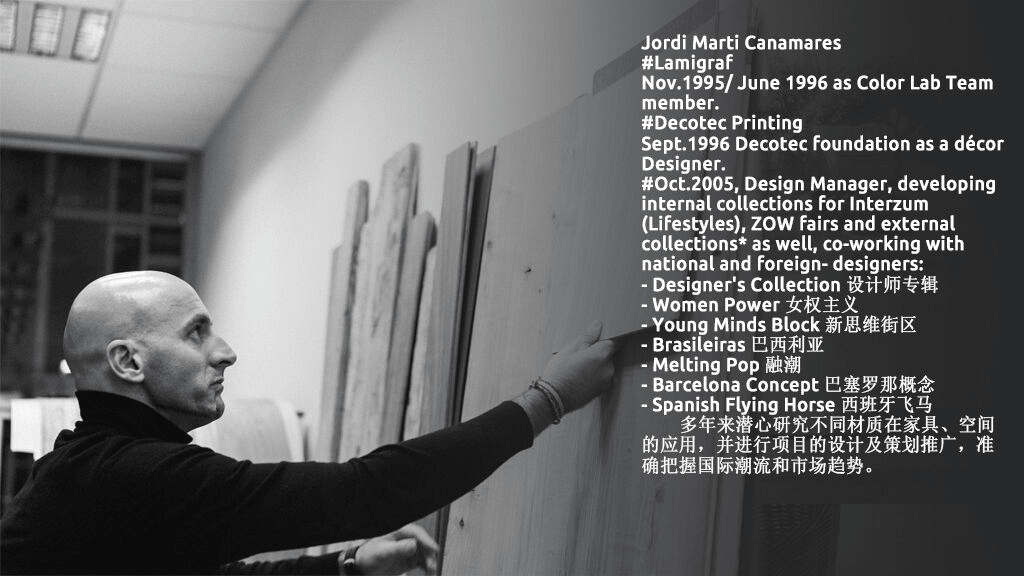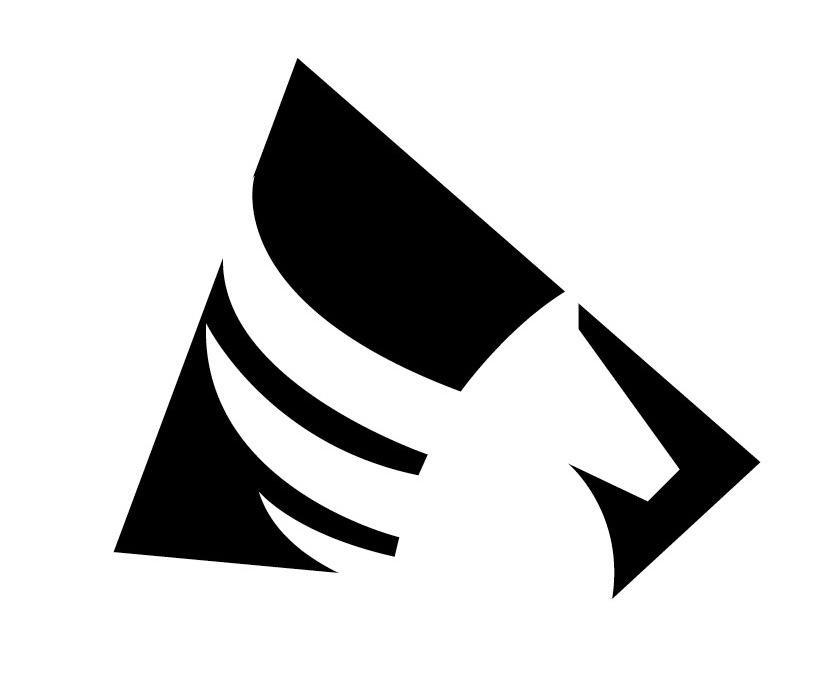 西班牙飞马

SPANISH FLYING HORSE

西班牙风与中国风的邂逅,恰似冶炼的合金,各取其精髓,融合满腔力量与精湛技艺,质量,不言而喻。欧洲风格与西班牙设计搭载飞马翱翔,只为遇见最有品味的你。
When Spain and China come together in a project, they bring out the best in each other and blend into an alloy full of strength and multiplied skills, of combined quality and responsiveness. And they let European style and Spanish design fly away, on a ride to meet a demanding Chinese customer with European tastes.